Today I visited the Cliffs of Moher. There I walked along the cliffside in the hope of getting a grasp of the beautiful cliff. Sadly it was foggy most of the time, but I managed to catch a glimpse of the cliff and take some pictures.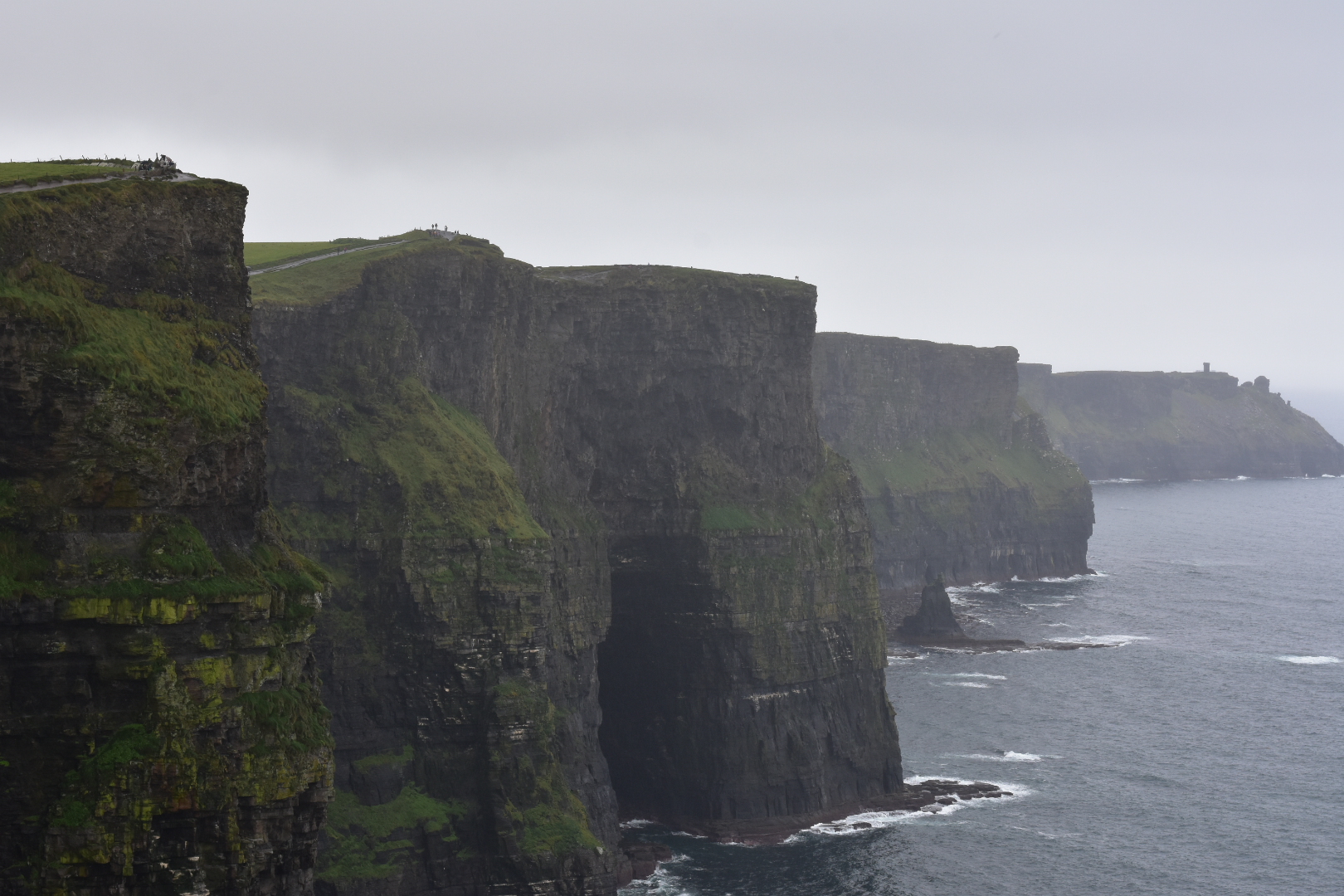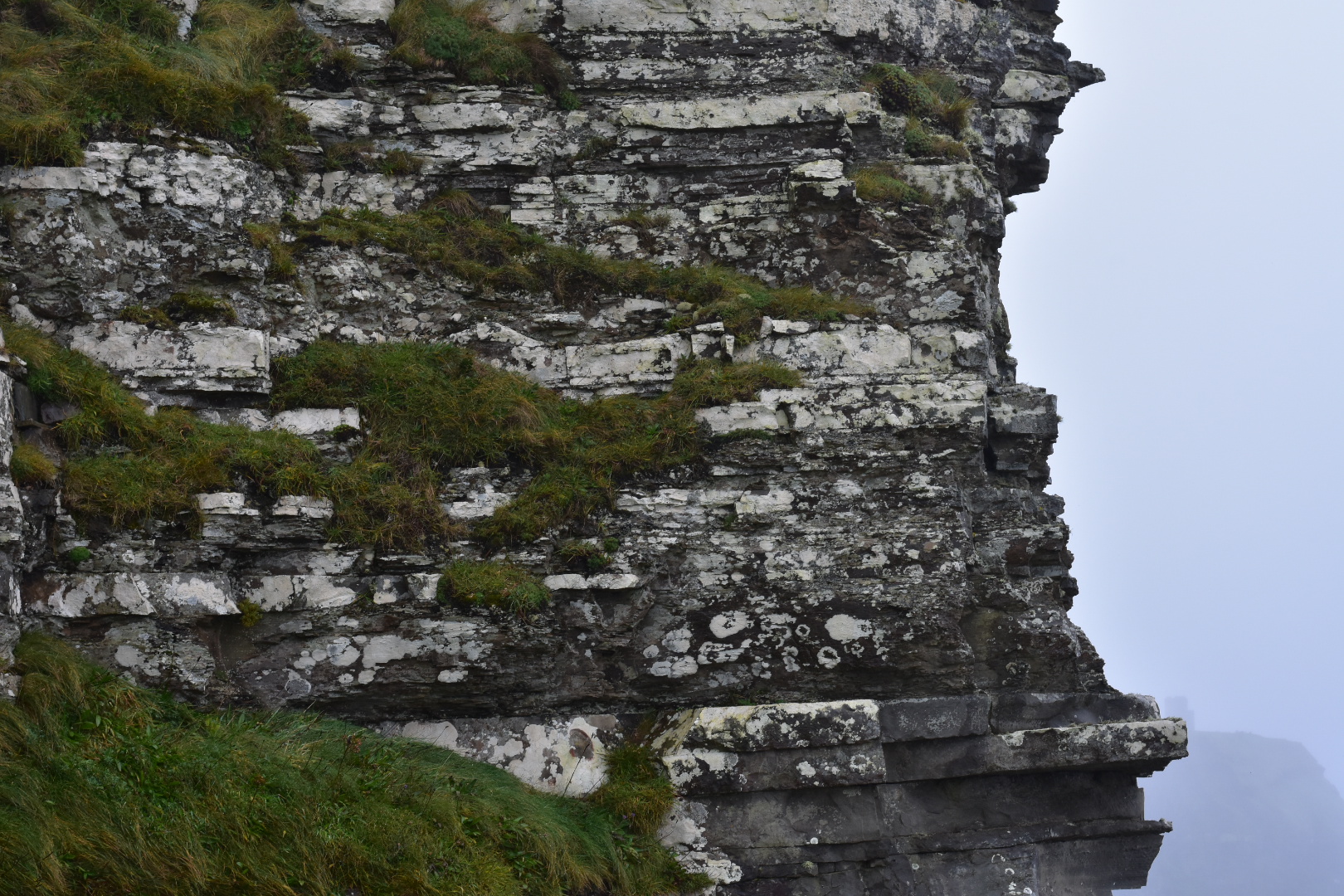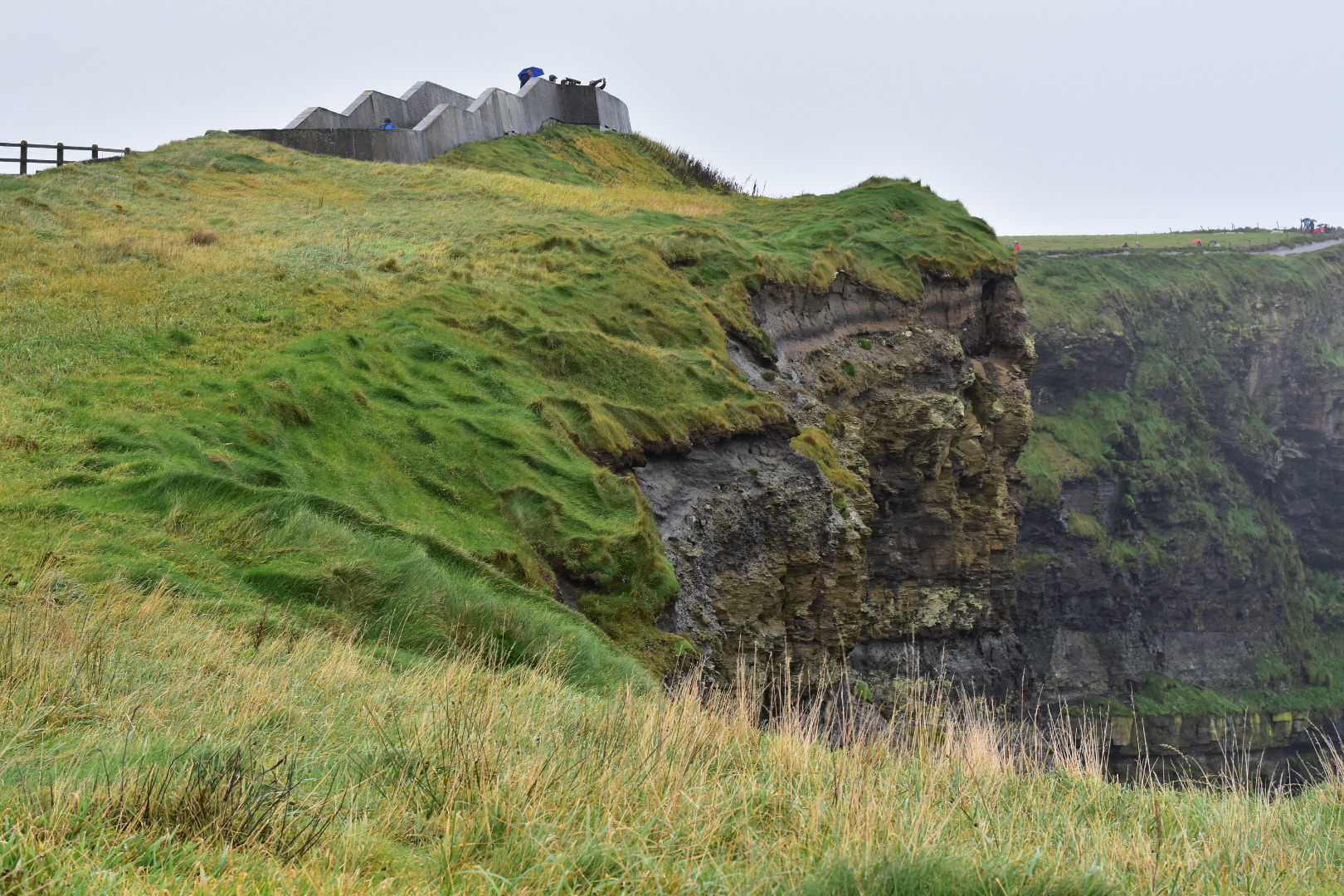 And I always manage to find a crow greeting me at the signpost.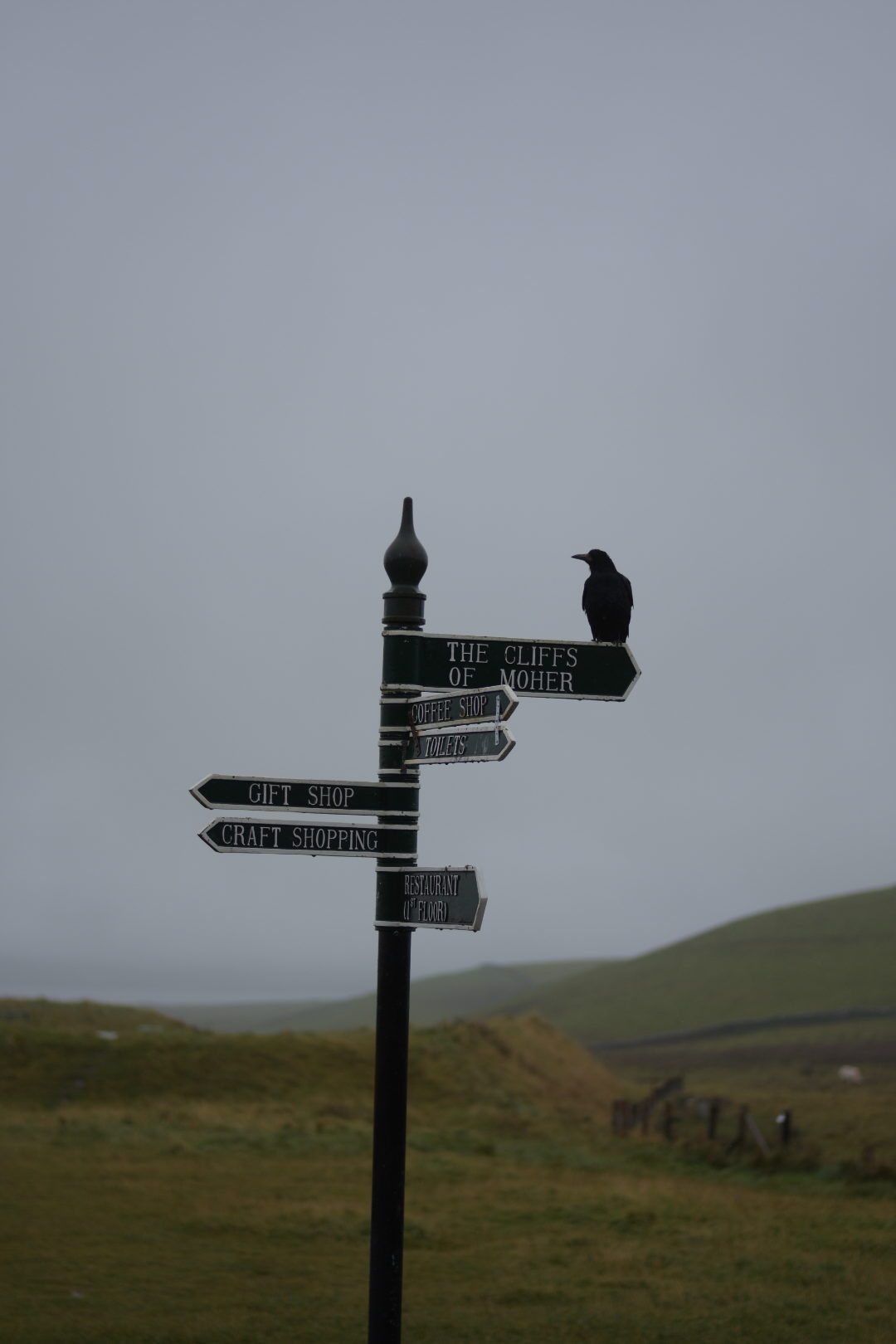 Tomorrow I head over to the Aran Islands. As I don't know how much internet I will have there it could be that you wont hear from me for the next days. But worry not – after that I (hopefully) will have much to share!