I am sorry but we have had to cancel our sailings today due to unsuitable sea conditions.
Definitely not the best thing to read. When you are standing at the harbour of Inis Meàin. The least populated isle, with only a spare amount of cash left. Waiting for your ferry to Inis Mòr. That gets cancled. As well as every other ferry on that day. Well… it is an adventure after all, isn't it?
Until… There! At the horizo, an approaching ship! Can it, can it really be? Is there a ferry-company, brave enough to sail at conditions that others call "unsuitable"? I have to admit, it was really windy with lots of waves. But yes, it is true: It was not my imagination but a ship approaching. They came from Galway and were heading to Inis Oírr. Well, still better than beeing stranded on an isle where you can only pay by cash…
After a little bargain (and buying a ticket) I was allowed to board the vessel and off we went. Across the windy sea, through crashing waves back to the lovely little Inis Oírr (where you can pay by card). Luckily we arrived there without any problems. Being happy to live another day, and beeing escaped the lonely island, I made my way to the B&B that I already knew.
As it was still very windy I was able to experience the wild, rought side of Ireland. Waves crashing on stones, the wind howling through ancient buildings and feeling the wrath of the sea on ypur face while the seagulls screech in the not-so-far distance.
And in all that wind and heavy waves I managed to find a mussle bank! Every black spot in the picture below is a field of mussles. And that is only showing one direction.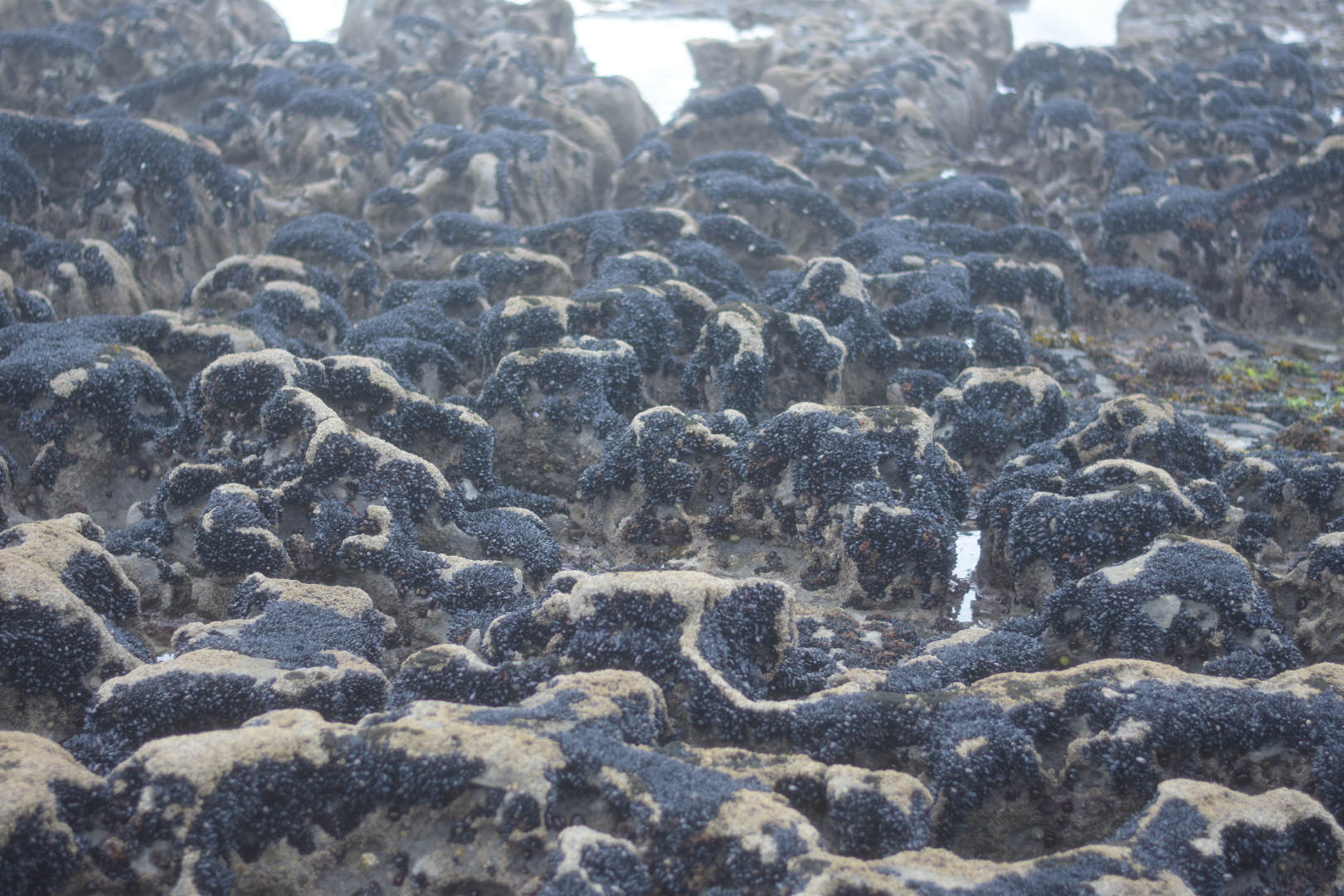 Heading back and roaming around the lovely beach, where I found a dog that started to follow me, I headed to the pub. There I got myself an Irish hot chocolate, an aran goat cheese wrap and after that a pint of Guinness. So, even though my day went not at all the way I had planned (an hoped), it was still great! And I might still catch a ferry to Inis Mór from Galway.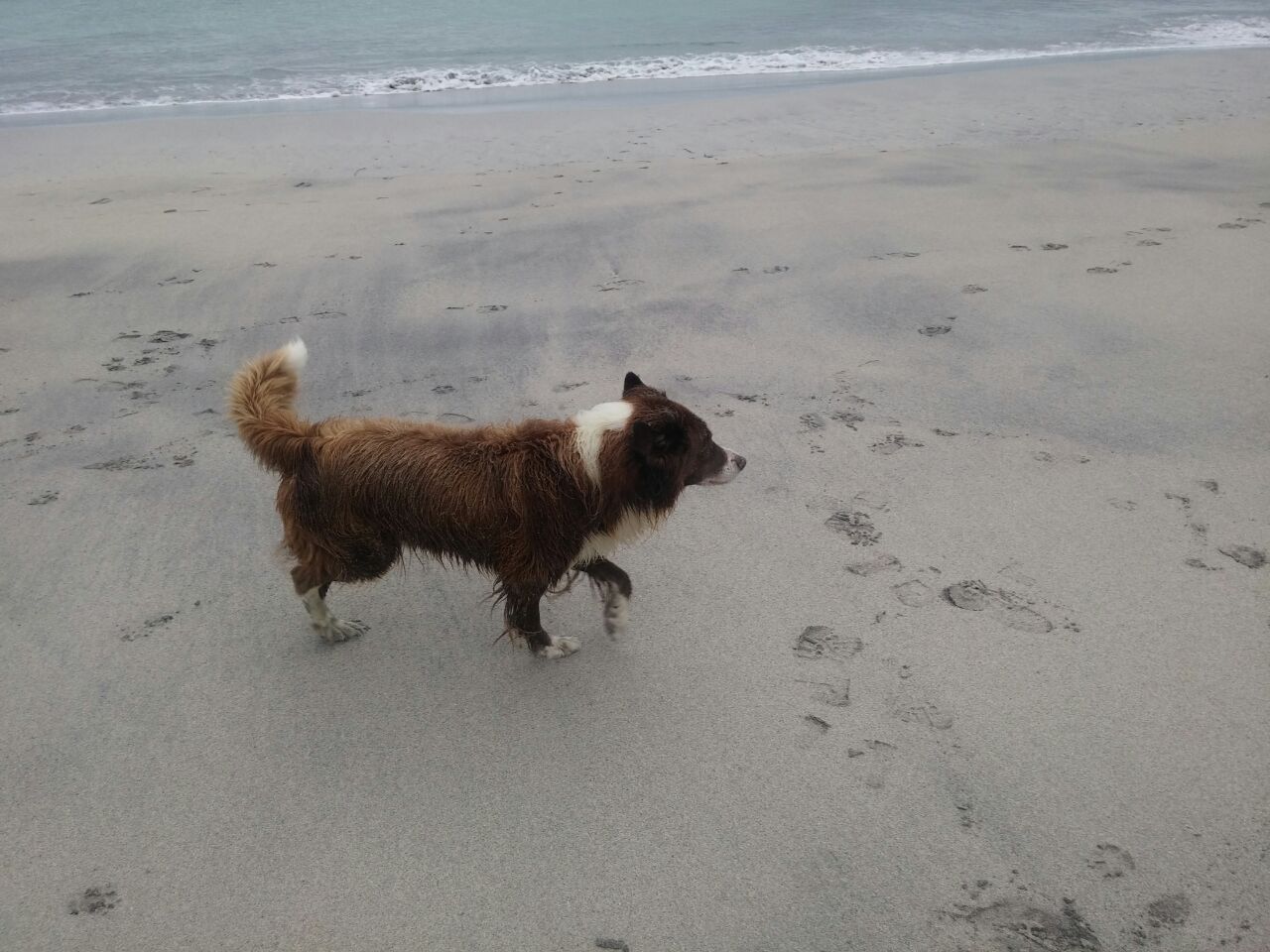 Bonus: Picture of a dead fish and a crab. Both washed ashore by the heavy sea.